I was going to write a blog post called '10 things I learnt during sober October' but, well, I didn't learn an awful lot. Being sober for a whole month helped me figure out a few things, but after the first few weeks passed, very slowly, and I realised it was easy giving it all up, well it didn't seem like such a big deal anyway. Perhaps it was because I knew I could start again in November, perhaps it was because I didn't have many functions on but I enjoyed the focus, the memories and the good decisions. I didn't lose an ounce of weight, which is what I wanted and I still made some bad decisions.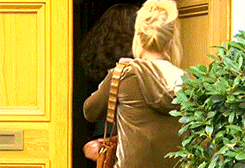 Fast forward to November the 1st and boy was I excited. (Side Note: I'm watching Season Two of The Sinner while writing this so excuse the Americanisms) I woke up with champagne and by the end of the day I cracked open a bottle of red, alone, I know. I had cooked too, eaten lots and even I was surprised at the vertical angle of the bottle an hour later producing only a drop. The fact I had finished a whole bottle after a month off only really hit me the next day, deep in the stomach, repeatedly, until I got home after doing the horses, caught a whiff of the quinces I had piled high in my kitchen and Usain Bolted my way to the loo. I'd say I've never felt so rough but this one time in Leeds…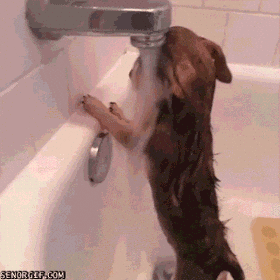 I started to panic that I'd thrown it all away, years of alcoholism that had nurtured my liver into an indestructible, well equipped weapon when it came to dealing with the vicious organic compound. What if I couldn't drink again? I suffered all weekend, Friday through to Sunday and then by Monday I thought I'd give the old stuff a go again. I managed a glass, easy does it. By Wednesday I was preparing myself for the Fitzwilliam Hunt opening meet and once my lips touched port in the heavenly grounds of Milton Park I knew the original G was back.
So what's in my recycling? Four bottles of wine, some shared, some not shared but all very much enjoyed. I'm also just back from a beautiful day in Burnham Market where I had a dry but sweet glass of Chablis in The Hoste and just as well it was bloody delicious as it turned out to be £15 a glass. So there you have it.
We will start with the most offending bottle:
From Australia, I knew it would be just what I was after as I've been very into Shiraz wines lately. After not drinking for a month, it tasted even better. Peter Lehmann is a bit of a mass-market brand, does that put me off? Not really no, it's hardly Hardys but it is everywhere in supermarkets and easy to come by. It says this on Jancis Robinson's site:
Peter Lehmann is one of the most trustworthy names in Barossa – synonymous with fairly priced, reliable expressions of what that hot valley has to offer the wine world – especially non-exaggerated Shiraz and some bonzer (if that is the correct spelling) Semillon. The man himself, and his wife Margie, are Barossa.
Albeit, that statement was in 2003, before the Lehmann brand got even bigger. However, for someone who loves Shiraz, like me, it's a pretty non-risk buy when you want a great red. It's £16.99 and although you can buy it online with Satchells I really recommend popping in, it's a delightful shop. Oh and it was only 12.5%.
Next up, Dandelion Vineyards, Lionheart of the Barossa, Shiraz also from Burnham Market. I may not have been drinking in October but I was still shopping. A meatier Shiraz at 14.5%, this was reflected in the taste too. It had that classic mouth-filling, greed quenching taste to it. It also lasted well once opened. Light drinking, not heady, a joy to drink and recover from. £13.99.
Now for the white wine drinkers:
This is the most refreshing and delightful white wine I've had for a while, my friend Ed and I drank it straight out of the cellar with a Thai stir-fry cooked by myself. I'd absolutely stuffed it with ginger because it's flu time of year and the crisp, refreshing, grassy flavours of this wine matched it brilliantly.
and finally…
If you buy any wine this November, make it this Rioja. I discovered Shawbury Wines at the Game Fair. The salesman told me there was no website, no literature and I ought to buy the wine there and then. He was a lying bastard because there is a website with plenty of literature on it. THANK GOODNESS because otherwise I wouldn't have been able to get my mucky little paws on this gem. I tasted a thimble full, walked around the rest of the Game Fair, got soaked in the rain, ran to the car, went to the pub, thought 'fuck I forgot to buy the wine' spent hours trying to find the wine, called the very helpful people in charge of the Game Fair, ordered the wine. I have a rule with buying things, if I can't stop thinking about it, I should buy it when I can.
So anyway, this Rioja. It is buttery, it has been oak aged for two years, it is super mellowed and creamy, most delicious. It is 95% Tempranillo, 3% Graciano, 2% Garnacha, I bloody love it. It is 13.5% and £17.99, sort yourself out a case if you like the butter.